A Novel (empty) Dungeon
Do you like A Novel Dungeon but don't want to worry about all that messy delving and fighting monsters and looking for treasure and stuff? Want a single sheet you can break out and just churn out a dungeon using the title of a nearby book or one from memory?
Then you're in luck!
This is A Novel (empty) Dungeon! Use this to pass the time or create experiences for other games! It strips A Novel Dungeon down just to the dungeon creation portion and puts everything you need onto a single sheet with a grid ready for you to fill with your next adventure!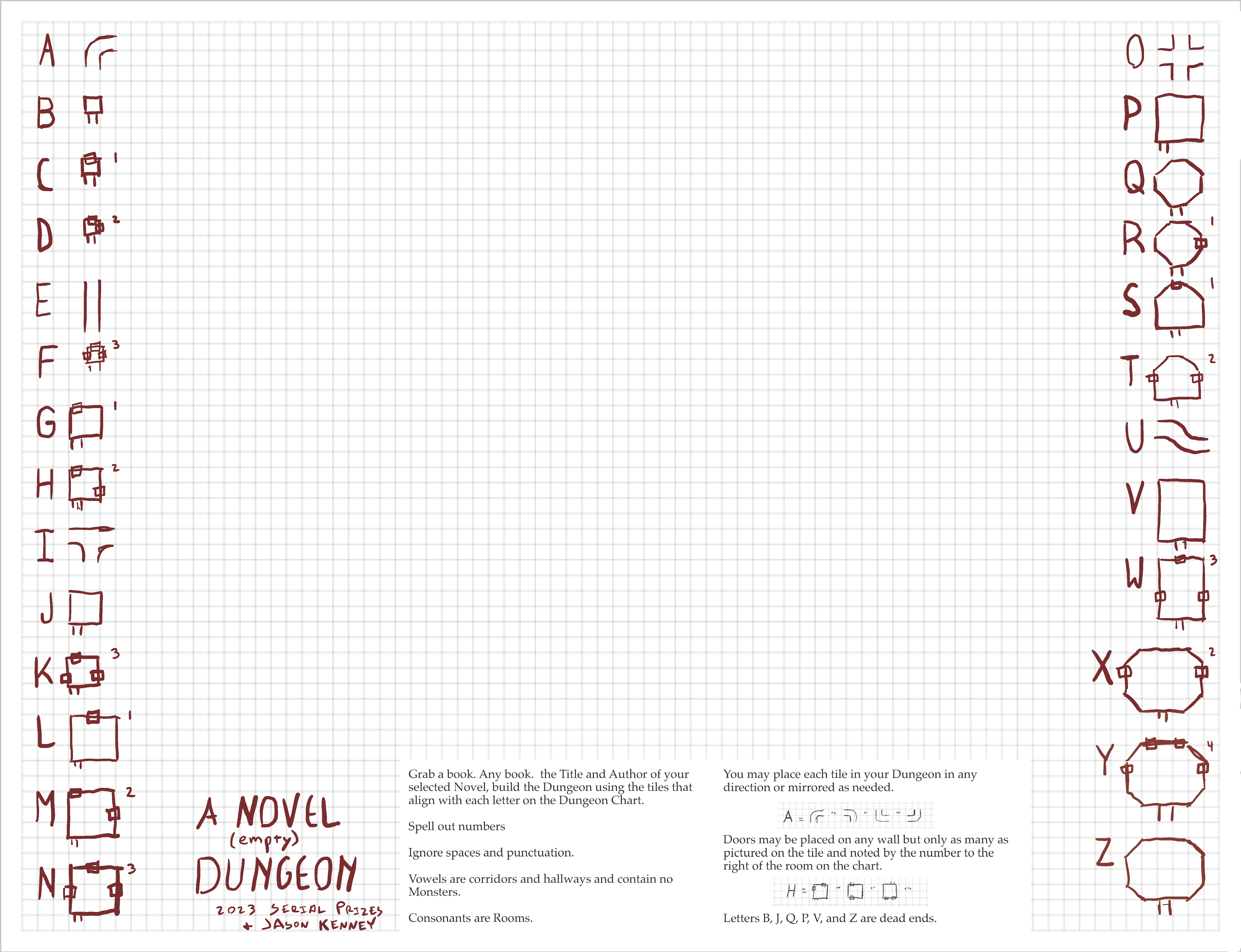 A Novel (empty) Dungeon
Check out these sweet dungeons other folks have made using A Novel Dungeon!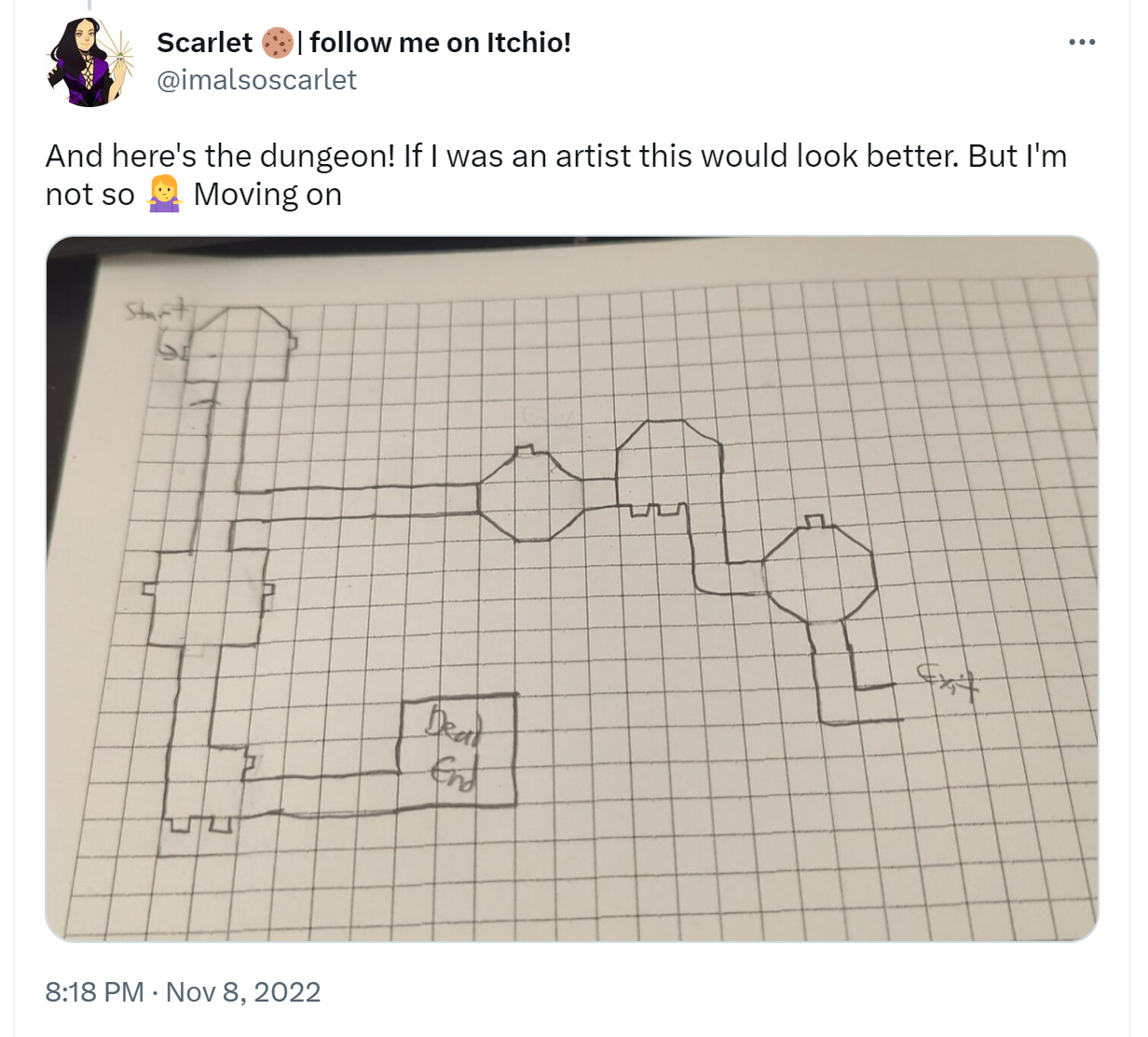 Check out Scarlet's playthrough and review on Twitter! (https://imalsoscarlet.itch.io/)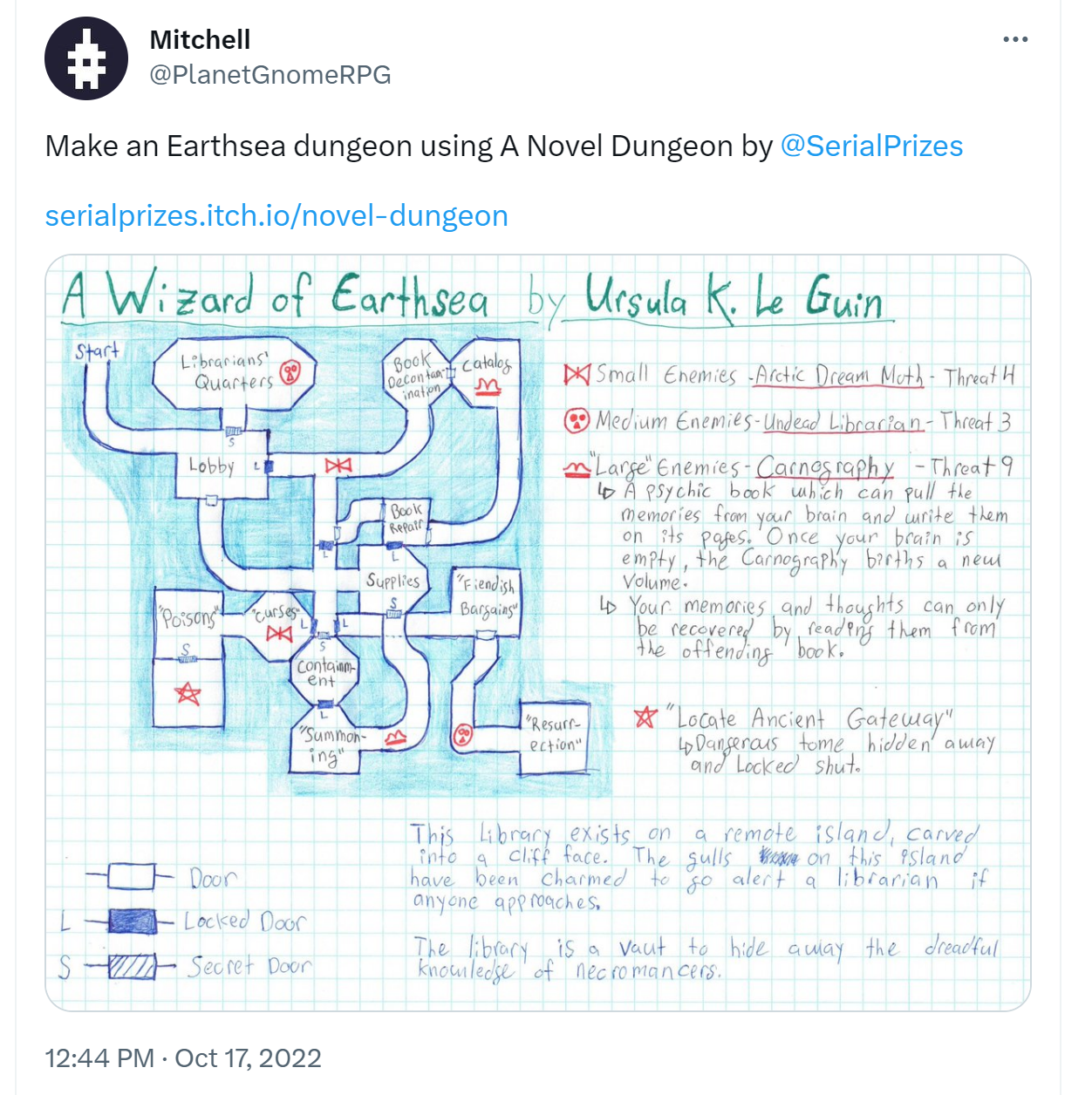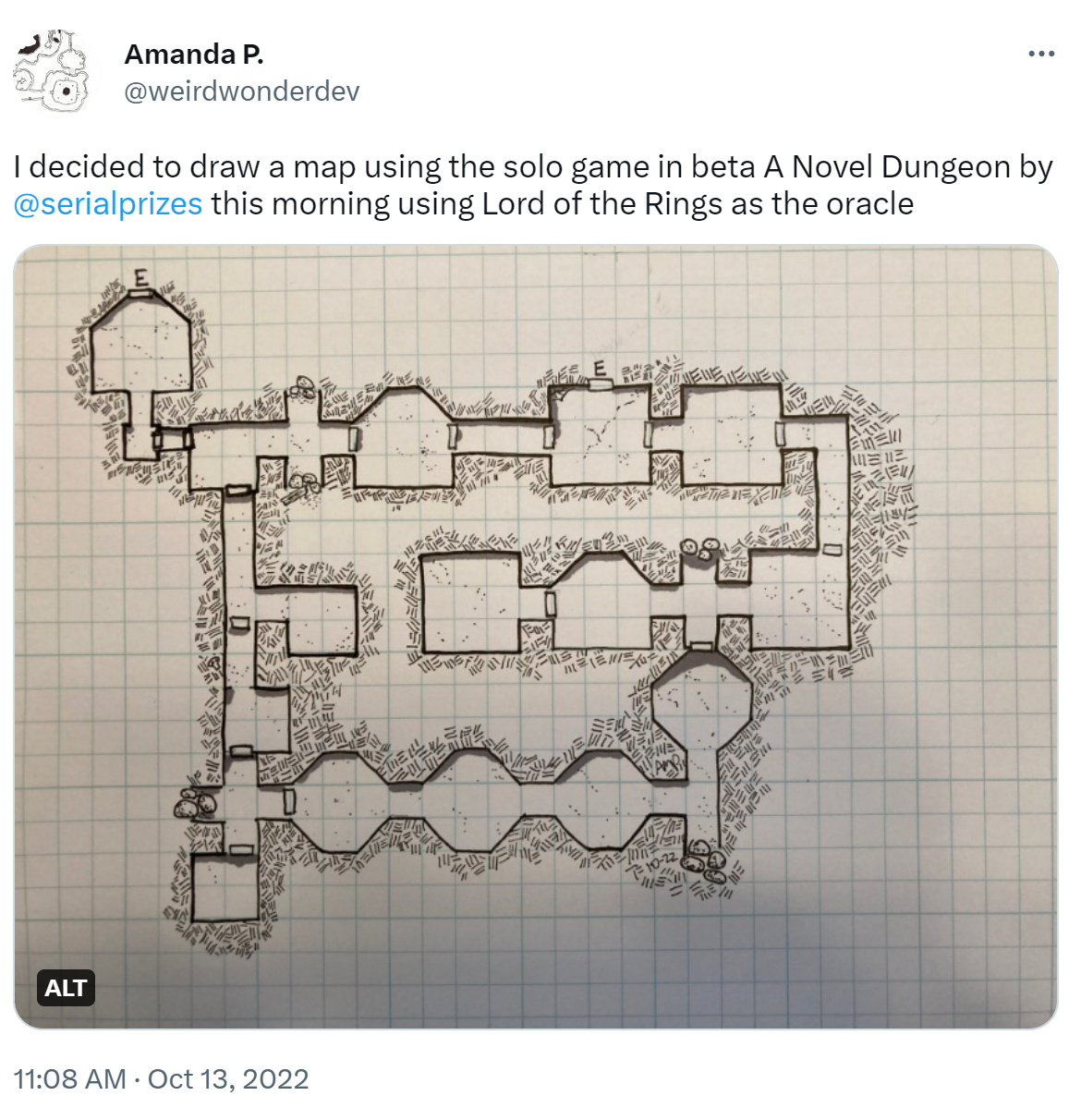 A Novel (empty) Dungeon is a diceless solo RPG that utilizes the No Dice No Problem (0d0p) system where letters replace dice so you can generate an entire adventure with any novel you have near by.

Download
Click download now to get access to the following files:
A Novel (empty) Dungeon.pdf
1 MB