Family Tree Worksheet (an unofficial add-on for Lineage: Epoch Edition)
Wanna play WYH Games' Lineage: Epoch Edition but don't want to do all of that boxes and lines and family tree layout stuff? Then you've come to the right place!
The Family Tree Worksheet for Lineage provides space to record your ruling family's lineage, note major events, and log how they passed without having to figure out how much space you'll need or boxes or trees or whatever format you would otherwise use. It also includes a handy key!
You'll still need a notebook to fully log the family's history, but this can help you get started playing right away!
Not playing Lineage but still need a Family Tree worksheet for games or giggles? Get it!
Family Tree Worksheet by Serial Prizes and Jason Kenney is an unofficial add-on for Lineage: Epoch Edition by WYH Games and was not created in connection with WYH Games.
Also available: For The Ages -- a Lineage add-on to determine ages of passing and length of reign.
Example usage:
Example write-up: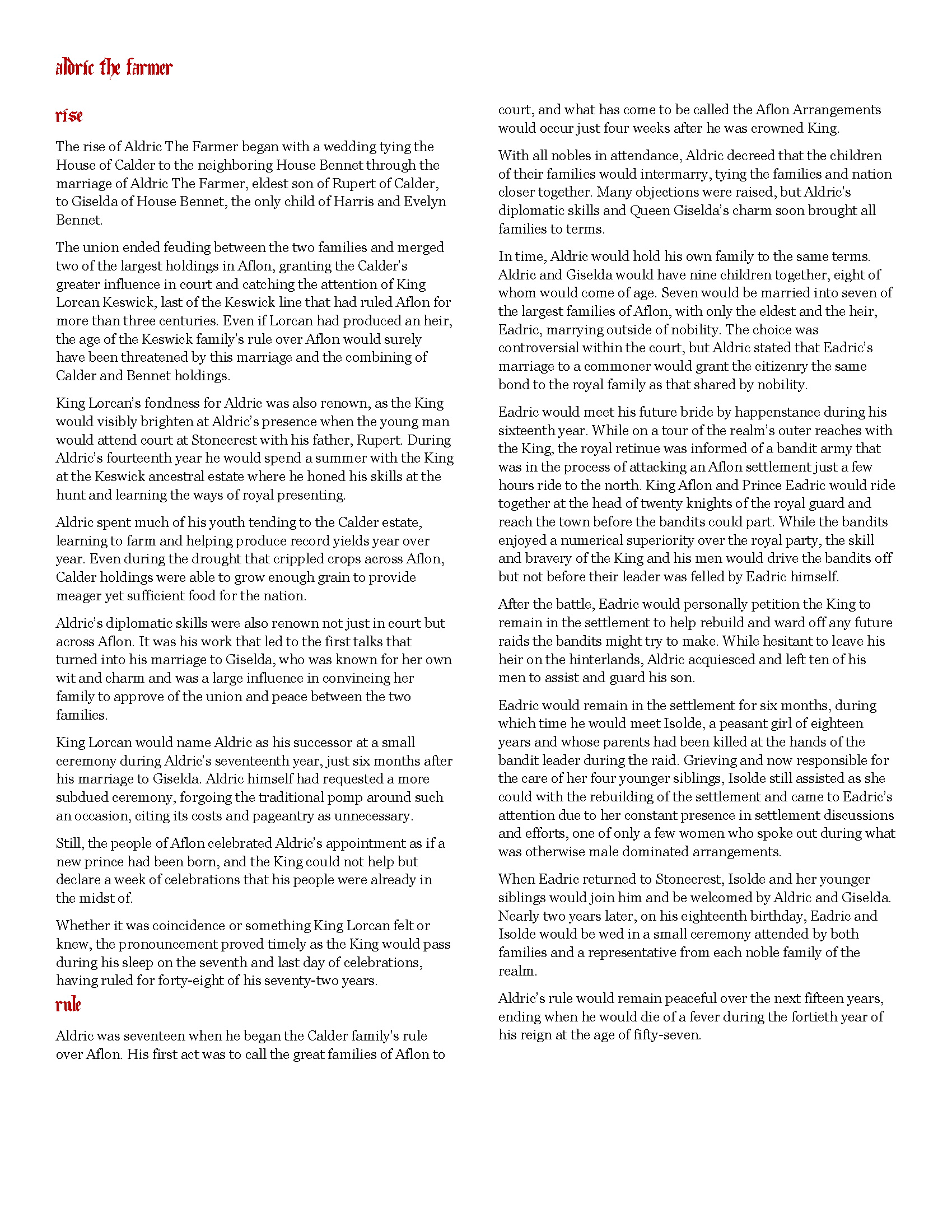 Download
Click download now to get access to the following files:
Lineage - Family Tree Worksheet.pdf
130 kB
Comments
Log in with itch.io to leave a comment.
Super useful tool for organising family trees and recording events in Lineage. I really like this.
Woah dang, thanks!

Thank you for a great game. I'm finding I really like rolling up a few generations of a family during a break, figured a template would help and I might as well share.